In 2015 Shaklee celebrates 100 years of Shaklee science, research, and product innovations. That's a far longer proven track record than any other nutrition company. Our founder, Dr. Forrest C Shaklee Sr. created his first nutrition product formula called Vitalized Minerals in 1915– before the word Vitamin appeared in Webster's Dictionary. Dr. Shaklee was just 21 years old at the time! He used and perfected his nutrition formulas for over 40 years before he started the Shaklee Corporation in 1956.

Today Shaklee is the #1 natural nutrition company in the United States. We've personally recommended their products for over 20 years because of the the 4 P's! It's the heart of what we call the Shaklee Difference.
1) Purity: The word organic has become overrated, over-used, and is used as a sales ploy by most companies to sell their product. Organic simply refers to HOW something was grown. Organic does NOT mean something is Pure. Shaklee's extensive testing goes way beyond organic to guarantee purity in every raw material ingredient they use — no exceptions. Shaklee nutrition products are guaranteed to be PURE and free from any kind of contaminant.
2) Potency: Time and time again, products on the market when tested have been found to have nowhere near the amount they claim on their label to be in their product! The NY State Attorney General's office recently announced that FOUR national retailers are accused of selling fake supplements! Shaklee guarantees POTENCY. What's on the Shaklee label is in the bottle.
3) Performance: Shaklee nutrition products have been used in expeditions to the North and SouthPole, in Space with astronauts, and over 120 Olympic medal winners were powered by Shaklee nutritional products. The U.S. Ski Team has used Shaklee as a nutritional advisor for years. That's because Shaklee products PERFORM.  Shaklee guarantees results or your money back.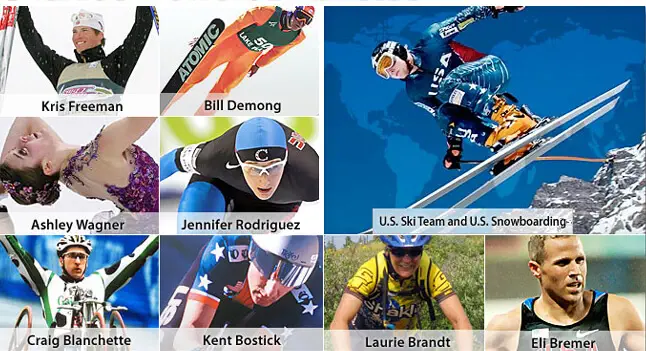 4) Proof: It doesn't matter what Shaklee or anyone else claims about their product– it's what you can prove. Shaklee is the ONLY nutrition company whose products are supported by a 3rd party published clinical study that shows Shaklee supplement users have better health biomarkers in 5 key health categories, compared to people who use other brands of supplements and people who don't take supplements at all. Shaklee's commitment to clinical and scientific research separates the company from the competition and has resulted in over 100 scientific papers—90 of them published in peer-reviewed scientific journals that support the effectiveness of Shaklee products.
The bottom line Shaklee Difference: Shaklee is a company you can absolutely trust!
Shaklee Difference Links:
Here is a small sample of Shaklee 100+ published clinical studies:
https://healthresource.shaklee.com
The Landmark Study that proves Shaklee supplement users have better health biomarkers:
Watch this Shaklee Difference video clip and you will be even more than impressed:
http://www.shaklee.tv/the-shaklee-difference
Shop With Us – Let us be your source for all Shaklee products:
Enter your email to get this article in PDF format