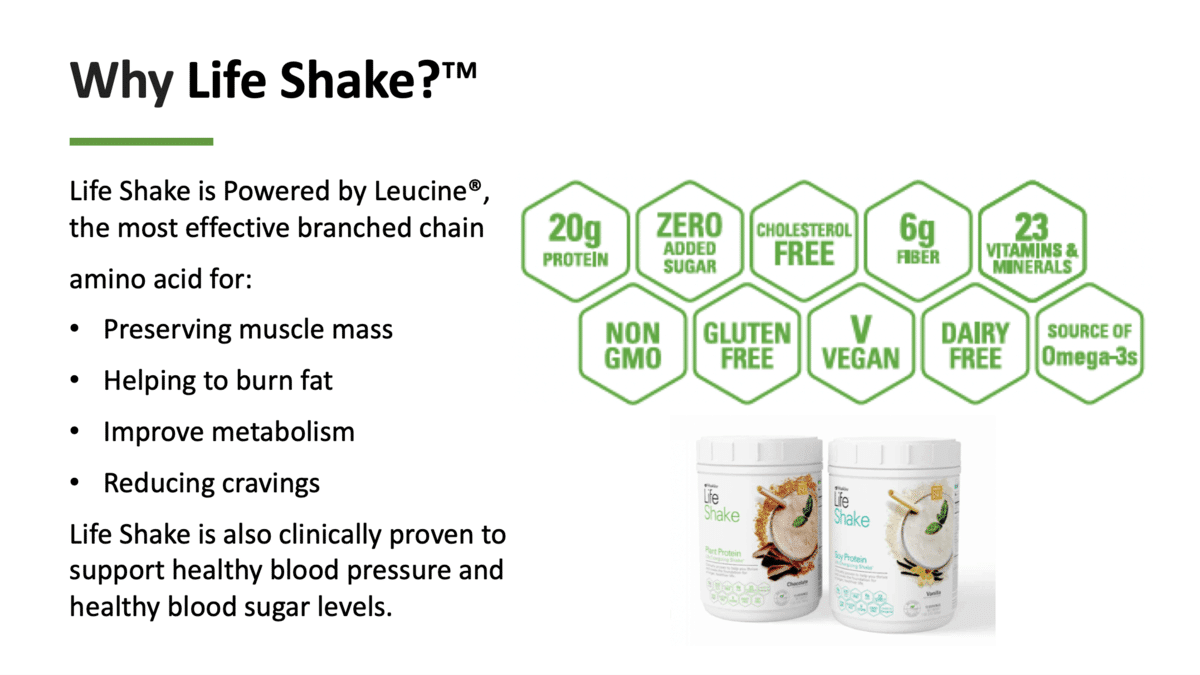 To enhance your experience through the 30 days of your Challenge we'll email you a FREE ebook called Nourish Yourself — 30 Days of Healthy Recipes. Inside you'll find recipes for the 7 days of the Healthy Cleanse. Plus healthy meal recipes for each of your first four weeks. And recipes to mix into the Shaklee Life Shake! 65 recipes in all to help you experience optimal health.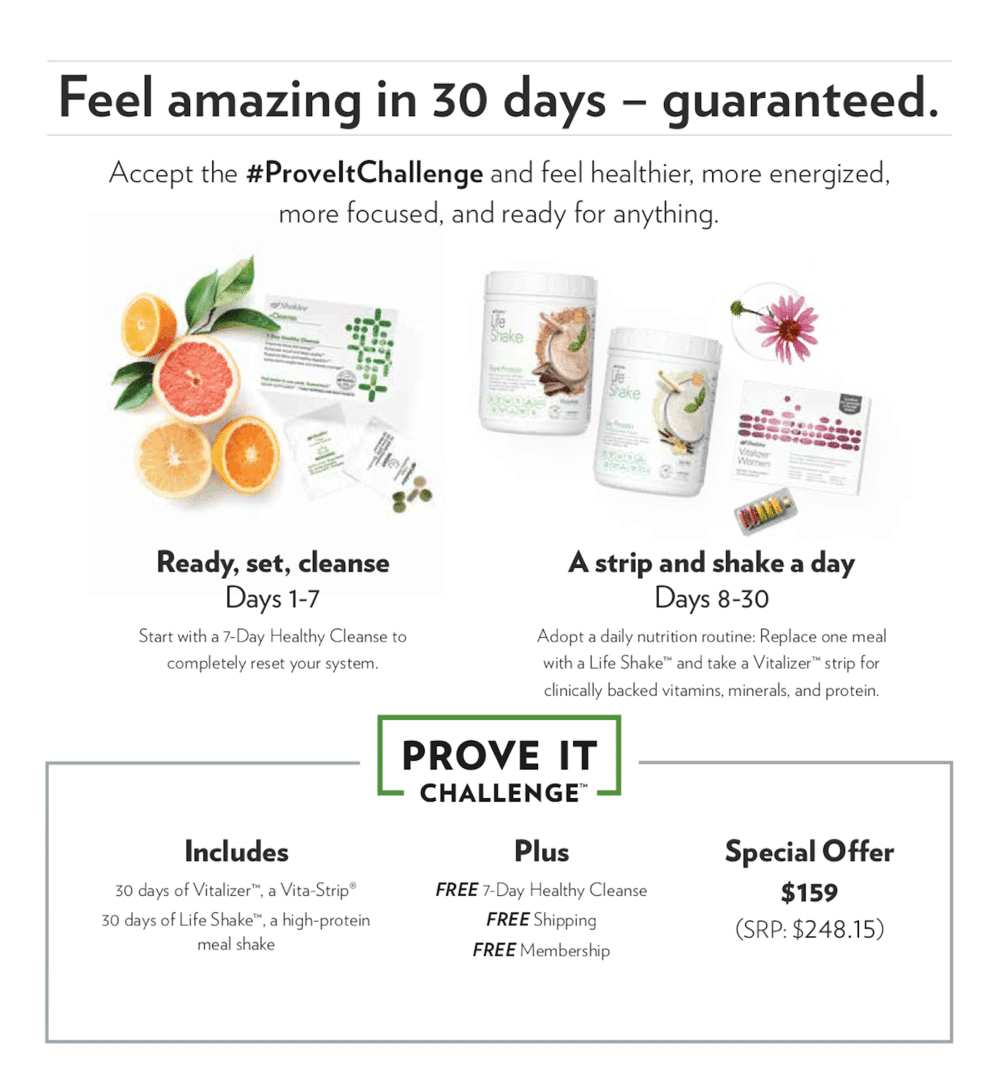 For the most personalized nutrition regimen available today, take the Meology Challenge. After a quick self-assessment the patent-pending, science-based Meology algorithm and product recommendation engine assesses 1,000+ factors to reveal what you need and why. Then puts the precise combination of supplements into daily packs made just for you. We aren't kidding when we say other supplement companies don't even come close to deliver the personalized nutrition experience you'll receive when you take the Meology Challenge.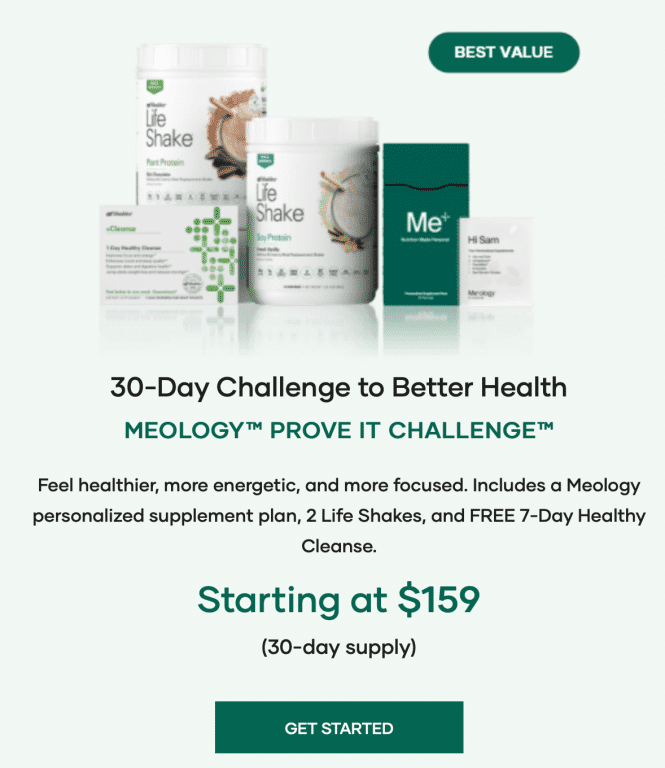 Want to Get Paid for Being Healthy?