Moms Owning a Successful Home Business AND Being There for Their Children.
As a Mompreneur with us, you don't have to decide between work and family. Our partner company is one of the top-rated home businesses for women and has paid out over $8 Billion dollars to Moms and others wanting the flexibility of working from home.
As a Mompreneur on our team, you're free to design your own schedule, be your own boss, earn what you need. From an extra 1K on the side, to a six-figure income in a new career.
Watch the 3-minute video and see what our home business has meant to just a few Moms. Then fill in your contact information to learn more about the many benefits we offer.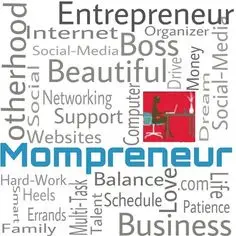 Enter Your Contact Information and Discover the Many Benefits of Becoming a Mompreneur with Us!