For a majority of people, trying to lose weight is a no-win proposition. It's inconvenient, costly, difficult to maintain, and the results are not guaranteed.
Most diets go by the same thread: eat less, exercise more. However, "Why We Get Fat and What To Do About It" author Gary Taubes recognizes the paradox because the more intensive the exercise, the hungrier you get. As a result, you also tend to consume more calories, as your body needs to compensate for the energy and water you lose.
The same concept applies with basal metabolic rate (BMR), or the rate by which your body burns calories. When you deprive yourself of calories, your body lowers its BMR to conserve energy needed for other activities. This is also the reason why people who engage in crash diets rarely see long-term results.
So technically, you work hard to stick to a diet but your body becomes inefficient at reducing fat in the process.
A study by Tufts University researchers in 2007 actually shows that people in low-calorie diets only lose approximately 10 pounds within six months, only to regain them in a year. In fact, up to 80 percent of all dieters regain all the weight back in just two years!  It's a vicious diet cycle called Yo-Yo Dieting and we'll address how to beat it later in this article.
Why Is Losing Weight So Darn Hard?
Most focus on calorie counting
It can be difficult to maintain because you're always feeling hungry
It takes too long to notice a difference, you feel deprived, and you regain everything you lose after stopping

Diet Should Be a Lifestyle, Not a Race
Harley Pasternak, fitness guru and workout instructor to the stars, notes in his bestselling book, "The 5 Factor Diet, "fitness goals should be treated as a marathon instead of a sprint. In order to achieve transformative, long-lasting weight loss, your dietary program should focus on making a few simple, small, and attainable changes at a time".
In his book "The Body Reset Diet," he also noted moderation is the way to long-lasting success. According to Pasternak, "it's far better to lose half a pound a week over 20 weeks than to drop 10 pounds a week." So in a nutshell, here's what a healthy diet program should actually focus on.
Muscle building
Putting other safe but effective fat metabolizers into the mix
A realistic, attainable, enjoyable, hunger-relieving and economical dietary regimen you can continue doing for the long term.
When you choose a dietary program, it should be a program that focuses not just on calorie counting or losing weight, but rather the holistic effect of losing weight. You want a weight loss program that has these points:
Takes very little time to do
Keeps you feeling full and hunger-free
Affordable
Quick results at the start to keep you motivated.
Fun and tasty!
With a diet plan that has all of these, it will feel more like a lifestyle change rather than work. You don't have to punish yourself just to lose a few pounds. You won't feel hungry throughout the day. And when you can see immediate results without sacrificing your health, losing weight becomes simple, safe, and enjoyable.
Shaklee 180: A Hunger-Free Way to Lose Weight and Keep it Off!
We're happy to report there is an easy-to-do and Hunger-Free Weight Loss Program made by Shaklee, the number one natural nutrition company in the U.S., that fits all these criteria. It's called Shaklee 180 because in 180 days on this program you can experience dramatic weight loss and develop a lifestyle that allows you to keep it off long-term.
Shaklee 180 means 90 days to lose the weight and 90 days to keep it off.
(Note if you are obese ( i.e. a BMI of 30 or higher) you may need more than 90 days to lose all the weight you want to lose. But rest assured Shaklee 180 works for you too. Just keep on the full program until you've reached your desired weight. Then you can switch to a maintenance program. We've seen extremely obese people get to their desired weight safely using the Shaklee 180 program).
Here's how it works:
The initial 90-day plan includes energizing shakes that taste fantastic. 9 out of 10 preferred the taste of the 180 Life Shake to another leading brand. They'll keep you feeling full and preserving lean muscle mass. Plus Meal-in-a-Bars, snack bars, energizing teas, and a metabolism booster to help keep your energy up, hunger down and metabolism going strong.
It's actually really convenient. Every month you can have a kit sent to you with a month's worth of products..
The second 90-days is designed to teach you how to keep your new healthy weight for life—something most standard diets neglect to do.
At the heart of Shaklee's 180 products is Leucine. This vital amino acid signals your body to retain muscle so you lose the right kind of weight—fat not muscle. On typical diets, you lose fat and lean muscle. Losing muscle slows your metabolism, which makes it harder to lose weight, which leads to frustration and failure. Which leads to yo-yo dieting — where you lose weight, gain it all back and more and then try to lose it over and over again.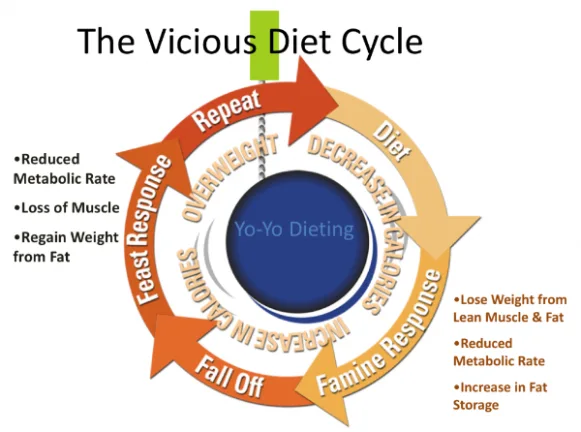 What makes Shaklee 180 so different, besides keeping you hunger-free, is that every single pound you lose comes from fat. So your metabolism stays strong and you stay off the dreaded yo-yo dieting cycle. When you lose only fat, you break the vicious dieting cycle.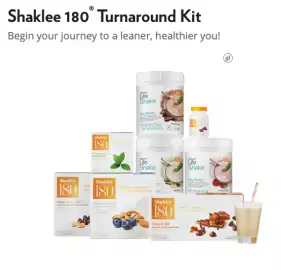 Getting Started on The Shaklee 180 Hunger-Free Weight Loss Program 
Shaklee 180 Turnaround Kit – The Turnaround Kit provides two complete Shaklee 180 meals a day for a whole month,
Each customizable two-meals-a-day kit contains:
Three canisters of Life Shakes. The most delicious, clinically proven shake. Packed with 20 grams of ultra-pure non-GMO protein and precise ratios of all 9 essential amino acids. to curb hunger and increase energy.

Powered by Leucine® to help you build lean muscle, burn fat, improve metabolism.
Promotes regularity, and digestive comfort with a proprietary prebiotic from an ancient grains blend, enjoyed by humans for millennia. Plus added digestive enzymes for improved protein digestion.
23 essential vitamins and minerals clinically-proven to support heart, brain, vision, bone, immune, and overall health. Includes 200 mg of calcium plus ALA, an essential omega-3 fatty acid, and more.
Low-glycemic. Supports healthy blood sugar levels with zero added sugar.
Four delicious flavors: Chocolate, Vanilla, Strawberry and Cafe' Latte.
Only 140 calories there's plenty of room for add-ins to your smoothies.
Available in Plant and Soy Protein formulas and also available in stevia free soy protein.
Two boxes of 180 Meal-in-a-Bars. A complete meal in your pocket with 18-20 grams of protein and 6-7 grams of fiber to keep you feeling full and satisfied longer. Comes in three chewy delicious flavors: Peanut Butter and Chocolate Chip, Blueberry and Almond Crisp, White Chocolate and Cinnamon.
One box 180 Healthy Snack Bars. A sweet, guilt-free treat 9-10 grams of protein and 3 grams of fiber to help you feel fuller longer.One box 180 Energizing Tea. A natural energy lift. Helps enhance energy and alertness with an antioxidant-rich blend of green, white, and red teas. Enjoy hot or cold.
One Metabolic Boost supplement. A special blend of chromium, vanadium, and banaba leaf extract to help keep metabolism going strong and retain
normal blood sugar levels.
Program support including a step-by-step guide and online access to tools, tips, healthy recipes, meal plans, exercise programs and lifestyle information to help support your success.
The Shaklee 180 Hunger-Free Weight Loss Program is a simple and healthy approach to weight loss that will keep you feeling full and hunger-free throughout the day. Clinically proven to help you reach and maintain a healthy weight, here's what a typical day looks like.
Over 2 Million Pounds and Over 1 Million Inches Lost So Far…
People of all ages, all walks of life and all over the world have achieved long-term success in the Shaklee 180 Program. Over 2 million pounds and over one million inches have been documented so far.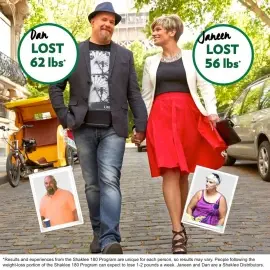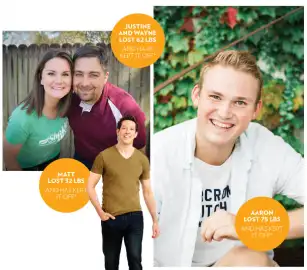 Additional Support for "Big Time Snackers".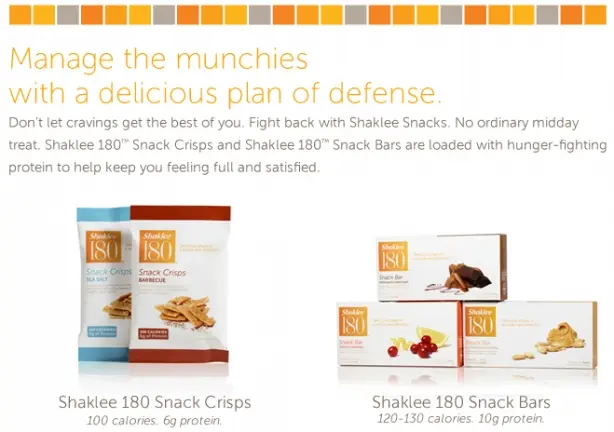 Shaklee 180 Hunger-Free Weight Loss Program recognizes the need to snack. In fact, it includes two snack breaks in your typical day. However, if you're a big snacker, Shaklee 180 provides additional healthy and sweet and savory snack options with 180 Snack Crisps and a variety of 180 Snack Bars to fill that urge to snack and keep you feeling full and satisfied throughout the day. So when you're starting to feel hungry, just grab a Shaklee 180 snack and you're good to go. NOTE: If you're a big snacker you'll want to order the 180 Snack Crips and /or additional 180 Snack Bars in addition to the snack bars in your Turnaround Kit.
---
Ready to get started on your Shaklee 180 Hunger-Free Weight Loss Program today? It could well be the last weight loss program you'll ever need! Learn more and order your Shaklee 180 program HERE.
GET OUR FREE REPORT: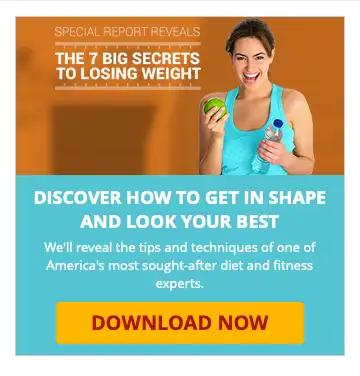 If you're still on the fence about what Shaklee 180 can do for you and why it's quite possibly one of the last weight loss programs you'll ever need, get our FREE SPECIAL REPORT –
7 Big Secrets to Losing Weight 
Inside you'll get the techniques of one of America's most sought-after diet and fitness experts. And you'll discover how some of Hollywood's biggest stars get in shape and look their best within weeks.

*Note: Results may vary from person to person. All statements in this article have not been evaluated by the Food and Drug Administration. These products are not intended to diagnose, treat, cure, or prevent any disease.
SaveSave
SaveSave
SaveSave
SaveSave
SaveSave
SaveSave
SaveSave
SaveSave
SaveSave
SaveSave
SaveSave
SaveSave
Enter your email to get this article in PDF format