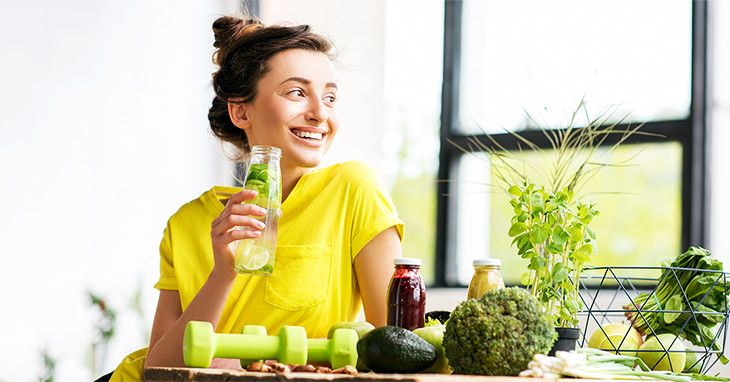 How would you like to say goodbye to smelly feet, body odor, bad breath, constipation, indigestion, diarrhea, and that overall sluggish feeling?
How would you like to improve your focus and energy? Enhance your mood? Sleep better? Reduce cravings?
And do it all in ONE WEEK – with a Feel Better Guarantee!
In this article, we're going to introduce you to a Healthy Cleanse program that in seven days can make all these health improvements for you and more.
But first, let's answer the question, why do you need to even do a cleanse and detox?
Our Toxic World
I don't have to tell you the world's a more polluted place than ever before. You can see it, feel it, and smell it just about anywhere. Every year over 5 billion pounds of chemical pollutants are released into the environment we eat, breathe, and live in. Most cities are filled with toxic chemicals from–exhaust fumes, dioxins, heavy metals, industrial solvents, volatile substances, and other chemical compounds that percolate in the surrounding air, soil, and water.
Plus, today much of the food supply contain dyes, preservatives, pesticide residues, nitrates, hydrogenated oils, artificial food ingredients, and other agents known to have carcinogenic potential. The result is not only a more polluted planet but also more polluted bodies.
And it's practically impossible today to get away from all of them.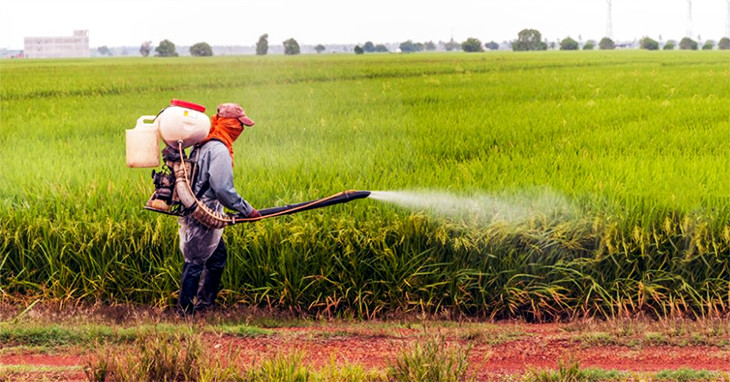 Our Toxic Lifestyle
In this fast-paced world, it's also easy to develop an unhealthy lifestyle. Buying fast-food to save time. Not getting the amount of sleep our body needs. Sitting in an office or in front of the TV and not making time for physical exercise.
Trying to adapt to this modern world also creates a lot of stress. And to relieve the stress we often turn to food for comfort without realizing the consequences. Many of us are guilty of being addicted to foods that are too tasty, too oily, or too sweet even though we know they are not good for our health.
Even the most dedicated among us who eat only organic, unprocessed foods and abstain from unhealthy lifestyles cannot entirely avoid environmental toxins. This toxic onslaught is a burden on everybody, but particularly on those individuals with a liver, gallbladder, pancreatic, or bowel disease, because these organs clear toxins from the blood.
People with poor diets face doubling the risk because they typically consume an increased amount of toxic substances and an insufficient amount of nutrients for liver and tissue detoxification.
So it's no surprise that often our bodies become overwhelmed by the workload. And the toxins build up leaving us constipated, bloated, feeling sluggish, and a host of other unpleasant symptoms can arise. Frequent headaches, PMS, joint pain, fatigue, skin eruptions, digestive symptoms, halitosis (bad breath), recurrent infections, and immune deficiency all may indicate a need for detoxification.
Over time, the buildup of toxins in the body can lead to serious health problems. You can help your body relieve overtaxed body systems by periodically completing a healthy cleanse and detox.
Our Recommended 7-Day Healthy Cleanse and Detox Program:
Giving your body a break once or twice a year by doing this 7-Day Healthy Cleanse can do wonders for how you feel. Clean out stored toxins in your body. And just as important, reset your body and mind to start a healthier lifestyle going forward.
Designed by Shaklee nutritional scientists, our 7-Day Healthy Cleanse combines a carefully selected combination of Shaklee supplements with a supporting diet plan in order to help you feel healthier in 7 days. The Healthy Cleanse is designed to:
Improve focus and energy*†
Enhance mood and sleep quality*†
Support detox and healthy digestion*†
Jump-start weight loss and reduce cravings*†
Optiflora® DI clinically proven probiotic (i.e. good gut bacteria) to help promote healthy intestinal activity and good digestive health.*   Delivers 10 billion CFUs with 4 bacterial strains, including the powerhouse Bifidobacterium lactis HN019TM. Optiflora DI is laboratory tested to survive stomach acid and survive passage through the digestive tract to the large intestine, delivering maximum benefit to the gut. Help reduce gas and bloating and provide digestive balance and comfort. For more on why you need to take a good probiotic supplement read our article, Why Probiotics and Why Optiflora. 
Liver DTX Complex — the liver is the largest internal organ in the body and plays a crucial role in detoxifying the body. Liver DTX helps maintain normal liver function with a proprietary blend of six botanical ingredients with antioxidant and bile flow enhancing properties. Liver DTX offers protection from toxins. Stimulate the body's natural ability to maintain healthy liver cells and helps support liver cell repair.
Alfalfa Complex — Alfalfa is Arabic for the "Father of All Foods". It's a natural diuretic, a total body cleanse, and a detoxifier. It stimulates bile flow, and binds with heavy metals, and removes them from your system. Alfalfa also provides a wide variety of nutrients, including calcium, phosphorus, vitamins, chlorophyll, and bioflavonoids. (For a more in-depth review of Alfalfa read our article, The Many Benefits of Alfalfa).
Herb-Lax encourages a mild cleansing action to aid the body's natural processes. Contains nine-soothing herbs including senna leaf, a traditional herb used for more than 3,500 years as a natural laxative.  However, unlike artificial colon cleansers which can irritate the tissue and ultimately weaken the organs, Herb-Lax naturally stimulates contraction of muscles with the colon causing a better removal of trapped waste and shortens the transit time giving toxins less time to harm healthy colon tissues and be reabsorbed and circulated throughout the body.
7-Day Healthy Cleanse Program Guide. Outlining the program including what foods to eat and avoid. Includes a grocery shopping guide, FAQ, and seven cleanse-friendly recipes.
In a survey of people taking the Shaklee 7-Day Healthy Cleanse, over 90% found it easy to do and would recommend it to others. With a little preparation and commitment, you can achieve great results. Purchase the 7-Day Healthy Cleanse  from us and we'll email you a link to our Healthy Cleanse Resource Page that includes a grocery shopping list, additional cleanse tips and 30 delicious, cleanse-friendly recipes to keep you going all week long!
Shaklee 7-Day Healthy Cleanse Testimonials:
"WOW! Reset! My husband and I did the Cleanse twice (a year apart). We actually enjoyed the recipes on the Cleanse site and planned our meals and snacks ahead of time. I can truthfully say we were never hungry. While weight loss was not my main goal, I did drop about 5 pounds on the first cleanse. My husband lost about 10. But what it really did was change the way I eat. It reset my thinking, my food choices, and my outlook. I continued to eat healthy and maintained a total weight loss of 28 pounds after the two 7 day cleanses. Because I ate differently after the first cleanse I continued to trim down. I have a Life Shake for breakfast , usually a salad for lunch and a healthy dinner. It reset my thinking My meal planning and my thinking about what I put into my body. Before it was way too heavy on meat. Thank you Shaklee!" – Lynnette S.
"After finishing the 7-Day Cleanse, sugar cravings are gone. Keeping up with Life Shakes and lots of yummy veggies. Feeling super!" – Maria G.
"My one week Shaklee Healthy Cleanse is complete…
Results?
1. Lost TWELVE pounds!
2. Have more ENERGY during the day
3. Blood Pressure is DOWN by over 10 points!
4. Have a new LOVE for the taste & value of fruits and vegetables!
5. Have cut my SUGAR habit drastically (and don't miss it!)
6. No COFFEE in a week (and I don't miss or need it anymore)
7. I'm on my way to BETTER HEALTH and feeling great!"
– Jerry T.
Order your 7-Day Healthy Cleanse HERE.
How to Get the 7-Day Healthy Cleanse Program for FREE!
The 7-Day Healthy Cleanse pack normally retails for $48.45 but you can get it for FREE by taking the Prove It Challenge. The Prove It Challenge is a powerful 30 Day nutrition program designed to help you feel HEALTHIER, more ENERGIZED, more FOCUSED, and ready to take on anything life throws your way. Shaklee GUARANTEES you'll feel amazing in 30 days or your money back! For more information on the Prove it Challenge go to https://allswellhealth.net/prove-it-challenge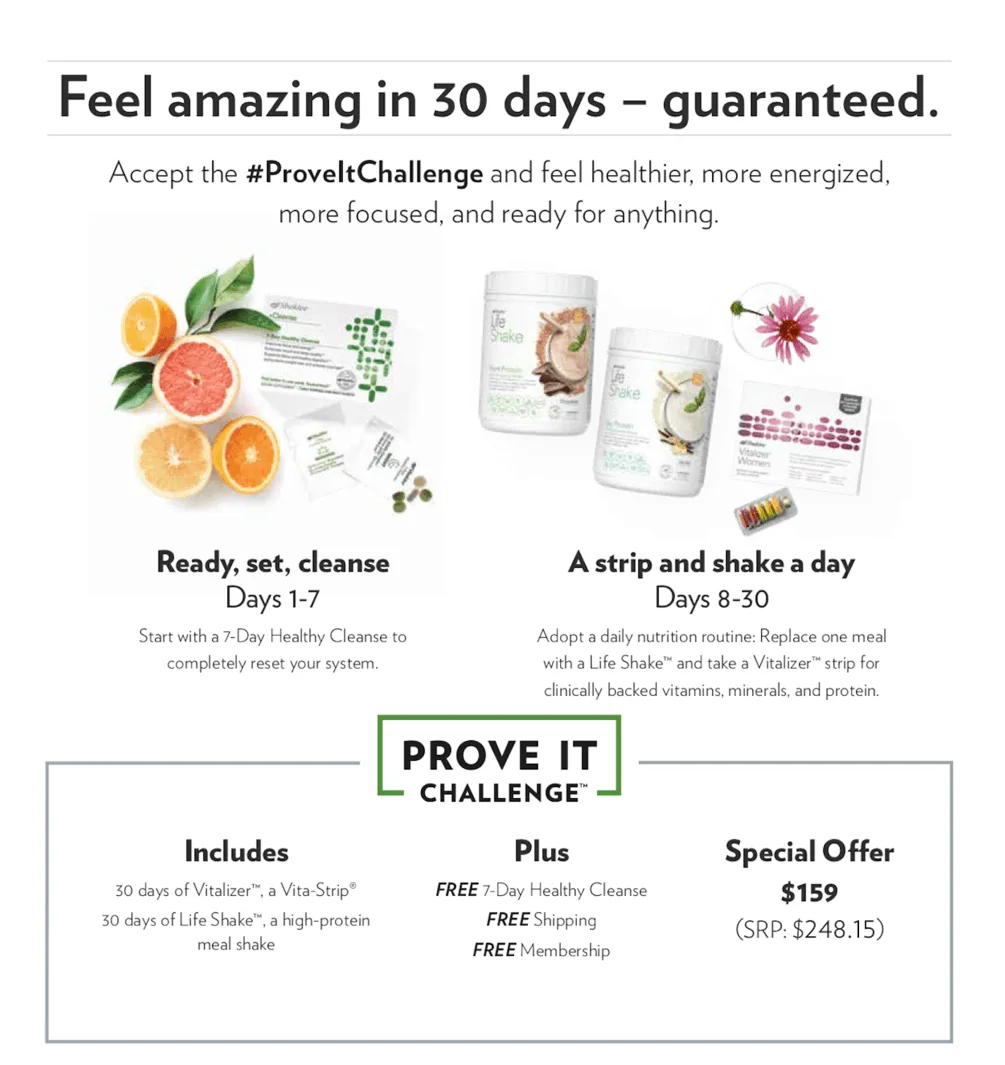 Dr. George C. Crile, head of the Crile Clinic in Cleveland and one of the world's greatest surgeons, said,
"There is no natural death. All deaths that come from so-called natural causes are merely the endpoint of progressive acid saturation. Many people go so far as to consider that sickness and disease are just a 'cross' or an element that God gave them to bear here on this earth. However, if they would take care of their body and cleanse their colon and intestines, their problems would be pretty much eliminated and they could eliminate their 'cross' by proper diet, proper exercise, and in general, proper living."
Sir William A. Lane, a world authority on medical matters, stated: "If we are to have optimum health and long life we must control our consumption, assimilation, and elimination. It is possible, to a greater or lesser degree, to control all three. Of course, this will involve some work, inconvenience, and expense. We only have one life, there is no spare for that! It all boils down to one question: 'What is good health and long life worth?' Someone said: 'One in a thousand care to take the trouble, the others let the trouble take them.' How true!"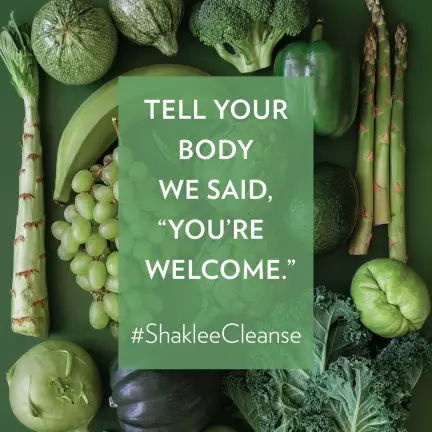 Don't let trouble from a poor diet, busy lifestyle, and toxic buildup take you by surprise. You can feel much better. Order the 7-Day Healthy Cleanse today and experience a whole new you and a whole new level of health in one week — guaranteed! Or take the Prove It Challenge and radically improve how you feel in one month — guaranteed!
If you have any questions about either program contact us.
---
† Preliminary Study Results showed an average weight loss of 6.8 pounds and 1.62 inches, plus increased focus, energy, and improved sleep quality. Based on a 7-day pilot study conducted by three Shaklee Distributors—a medical doctor and two nutritionists—under the supervision of Shaklee Medical Affairs.
*Note: Results may vary from person to person. All statements in this article have not been evaluated by the Food and Drug Administration. These products are not intended to diagnose, treat, cure, or prevent any disease.
SaveSave
SaveSave
SaveSave
SaveSave
SaveSave
Enter your email to get this article in PDF format