Whether you're an athlete or a busy bee on a full schedule, your active lifestyle most likely demands you get an energy boost or pick-me-up at some point during the day. In this article, we share what makes Shaklee Energy Chews such a safe, healthy alternative to sugary energy drinks when you need an energy boost.
According to a recent health survey, 21.5% of adults consume sports and energy drinks one or more times per week.
Unfortunately, the high consumption of these sweetened beverages is associated with several adverse health consequences, including:
– Obesity
– Type 2 diabetes
– Increased risk for cardiovascular diseases
– Dental erosion or dental caries
The most common option for most people is to drink coffee. But if you're looking for a more effective and convenient alternative, you should consider Shaklee's Performance Energy Chews.
What is Shaklee Energy Chews?
Shaklee's Energy Chews is a great-tasting "soft chew" that provides a healthy and convenient alternative to high-calorie, high-volume energy drinks.
Each chew delivers powerful, scientifically proven ingredients to help energize your body, sharpen your mind, and improve your mood.
Shaklee Energy Chews give you the healthy edge with 75% organic ingredients, including:
– Energy-releasing B vitamins
– Natural caffeine from green tea
– 25% of the Daily Value of vitamin D
– L-theanine and L-tyrosine to help promote focus and alertness
What makes Energy Chews special?
One of the best things about Energy Chews is that it works within 30 minutes of consumption, unlike other brands that can take up to an hour to be effective.
If you're on a tight schedule; say you need to go to the gym right after work, you won't have to wait long for the burst of clean energy to kick in.
Many sports and energy drinks also contain multiple sources of caffeine, including green tea, coffee, or guarana extracts.
If the labels are not clear on how much caffeine you're getting from each ingredient, you can easily lose track of the amount of caffeine you're ingesting.
An eight-ounce cup of coffee usually contains between 70 – 140 mg of caffeine. Energy drinks, on the other hand, can go up to 300 mg, which can lead to caffeine intoxication.
The unpleasant effects of too much caffeine may include a boosted heart rate, being jittery, restless, or nervous, insomnia, appetite loss, headaches, nausea, and heartburn
With Shaklee Energy Chews, you know exactly how much caffeine (60 mg per chew) you're getting.
How can Energy Chews support your active lifestyle?
Whether you're at work, playing sports, studying for exams, working out, or traveling, the Energy Chews are perfect for times of increased mental and physical exertion.
These chews can fit easily into your purse, gym bag, airplane carry-on, or even your pockets, making them a very convenient and easily accessible source of on-the-go energy boost anytime, anywhere.
Whenever you want to enhance your physical or mental performance, just eat one serving size (two chews) and you'll get the same amount of caffeine as you would in a cup of premium coffee.
The Energy Chews' scientific blend of natural ingredients works fast to help you feel energized, stay awake, stay alert, get focused, and improve your mood.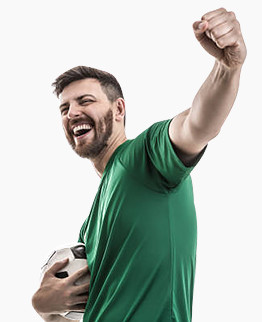 "Love, love, love Shaklee Energy Chews. At 66, I spin three days a week plus do three days of strength with weights. Energy Chews give me the extra energy, Performance keeps me hydrated and Build+ replenishes!" – B. Strunk
"Love these chews. I participated in The Ultimate Hike the last two years, 26.5 miles on the Superior Hiking trail in one day. I used Energy Chews for the hike and during my intense training." – K. Oien
What won't you find in Shaklee's Energy Chews?
The Energy Chews contain none of the artificial flavors, sweeteners, or added preservatives you'll find in most of the other energy products, including:
– NO Artificial colors Red #40, Yellow #5, and Yellow #6
– NO Sweeteners such as sucralose, aspartame, and acesulfame potassium (ACE-K)
– NO Preservatives such as potassium sorbate, sodium EDTA, benzoic acid, and sodium benzoate
– Gluten-free
Energy Chews also carry Shaklee's Pure Performance Guarantee, ensuring that the product is safe and free from banned substances. So you can take Energy Chews safely, knowing you aren't violating any substance rules.
To order Shaklee Energy Chews or other Shaklee products click here.
---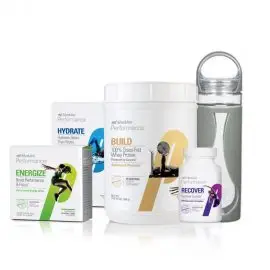 Looking for a low-calorie energy drink? Try Shaklee's Zero Calorie Energy Drink in a convenient, on-the-go stick pack. Delivers clean energy without artificial ingredients found in traditional energy drinks. Improves physical performance and mental alertness. Learn more about Shaklee's Zero Calorie Energy Drink here.
For more information on Shaklee's Performance Sports Nutrition product line check out our article The A-Z of Shaklee Sports Nutrition Products
Enter your email to get this article in PDF format