As the days grow shorter and the nights get longer, our immune systems take a hit. Seasonal flu, common cold, and other respiratory illnesses are all more prevalent. Luckily, there are also foods like elderberries that can help boost our immune system, so we stay healthy throughout the colder months.
Elderberries are well-known for their immune-boosting benefits, and used in traditional medicine practices for years. They are a powerhouse of nutrients and phytochemicals, with antioxidant, antiviral, antibacterial, and anti-inflammatory properties. This super berry contains bioflavonoids like quercetin and anthocyanin that may help reduce heart disease risk, promote healthy blood vessels, and more. And that's why elderberry is a key ingredient in vitamins and supplements, especially those that support immune function.
In this blog post, we'll be sharing with you four Shaklee products with elderberry extracts. Three of which are immunity supplements and an immune-boosting energizing tea. But first, we invite you to rediscover the dark berry used for centuries as a traditional cold and flu home remedy and more.
Master Herbalist, Dr. John Westerdahl, discussed the history and benefits of elderberries in a recent wellness webcast, Elderberry: The Super Berry You Should Know About.
In this free webcast, you'll learn:
The history of elderberry
Why this super berry can offer effective immune support
What to look for in elderberry supplements
How to get more in your diet
Plus, much more!
Click the picture to access the webinar or CLICK HERE.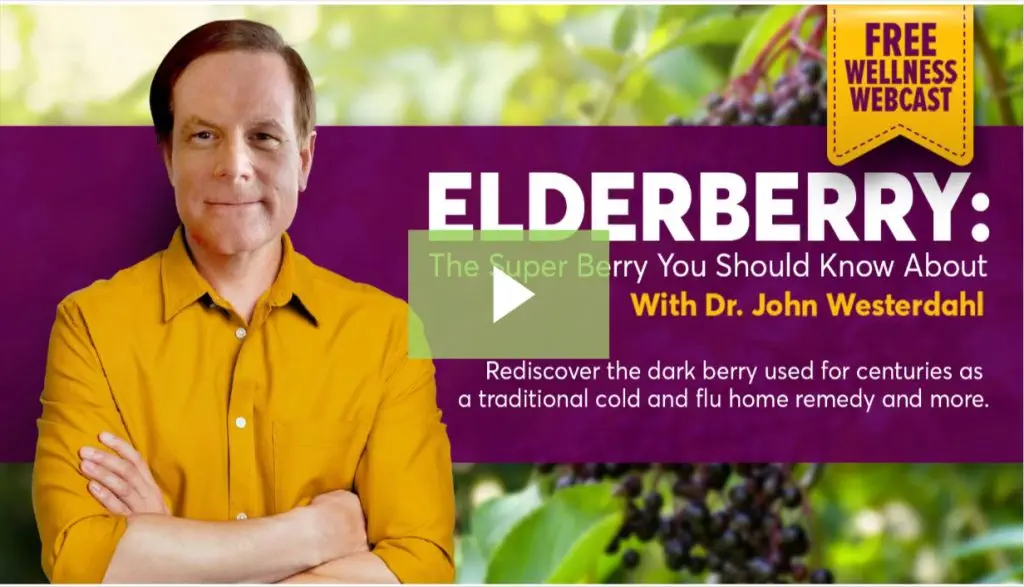 Four Shaklee Elderberry Products to Boost Your Immune System and Keep You Healthy
Shaklee Triple Defense Boost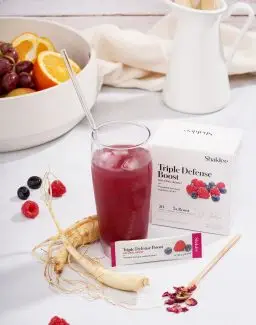 For our immune system to do its job, it needs to be well-equipped and ready to respond at all times.  With seven years in the making and seven patents-pending, Triple Defense Boost drink mix does this exceedingly well.
This powerful blend of botanicals helps regulate and boost immune response. While its With a proprietary blend of elderberry, quercetin, and echinacea extracts it helps regulate and boose immune response helps defend the immune system when a challenge comes. The ingredients in Triple Defend Boost are shown to boost Natural Killer cell activity by 3x and critical immune cells by 5.8x. It's a great tasting drink enjoyed hot or cold. Give your immune system a Triple Boost!
This drink tastes good and delivers food for my immune system to function well. — Nathaniel JG
Shaklee Defend and Resist Complex
For additional immune support, take Defend & Resist Complex tablets. Its unique formula combines proven immune-supporting zinc and botanical ingredients echinacea, black elderberry, and larch tree.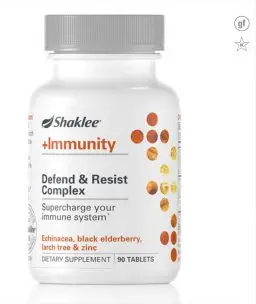 Key ingredients in Defend & Resist shown in laboratory studies to:
Help to stimulate the body's natural resistance with Echinacea purpurea
Help to maintain a healthy immune response with black elderberry
Enhances immune support with larch tree
We recommend taking Defend and Resist at that first tickle in your throat when you feel like a cold or flu might try to settle in. Easy to take. You can chew, swallow, or use the tablets as tea.
Exelente. Me encanta me a ayudado en mi sistema inmune nunca lDejaria de Usarlo.con gusto lo recomiendo. — Lillian C.

English translation: Excellent. I love it. It has helped my immune system. I would never stop using it. I would gladly recommend it.
Shaklee Super Immunity-Boosting Gummies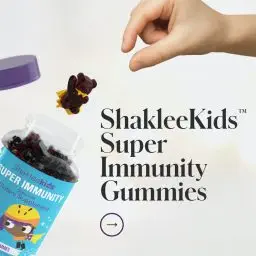 Shaklee loaded these yummy gummies for children with powerful antioxidants from elderberries, along with vitamins C and D, and zinc. Sugar-free nutrition; with no artificial sweeteners, colors or preservatives added. Instead, it's naturally sweetened with erythritol and xylitol, so you don't have to worry about tooth decay. Great-tasting, natural cherry-flavored bear gummy your kids (and adults) will love!
Finally, a gummy that's good for you! Shaklee actually makes a gummy that both tastes great and is free from the junk! Oh, and my grandkids can't get enough of them either! — Jeannie N
Shaklee Elderberry Energizing Tea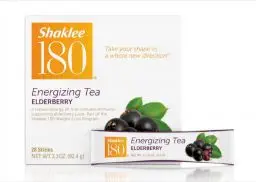 Need an afternoon pick me up? Shaklee Energizing Tea helps keep you sharp without making you jittery. Made with an antioxidant-rich blend of green matcha, white, and red teas. It provides a safe, natural energy boost, and immune-boosting elderberries. Enjoy it hot or iced.
I drink one every morning for breakfast instead of my coffee that I used to drink. It gives me enough caffeine to feel great and no crash like the coffee used to. Sarah W.
Enter your email to get this article in PDF format