Many factors cause dry skin. Some of the main culprits include changes in temperature or humidity. Using soaps with harsh chemicals. A variety of skin conditions like rosacea. This dryness worsens with home heating systems and colder weather. Therefore, you want to especially keep your skin nourished and hydrated during the winter.
A key to dry skin prevention is to follow a good skincare routine using clinically proven products. Especially a good moisturizer.
Look for products with ingredients that attract and lock in water. Promote healthy cell turnover. And aim to repair cellular damage.
A hyaluronic serum is especially helpful for dry skin prevention because it gives you tons of moisture that hydrate your skin and helps smooth out wrinkles caused by dehydration.
As Cosmetologist Rosemary Carinci emphasized in the webinar, What Does Clean Really Mean For Skincare Products, skincare ingredients matter because what you put on your skin is absorbed into your body.
So, it's best to choose a brand that contains safe, botanical ingredients. It should also be a clean beauty line free of harsh chemicals and other contaminants.
It just so happens, we have a skin hydration regimen that meets all these criteria that we love and highly recommend.
What Makes Youth Hydration Regimen so Special for Dry Skin Prevention?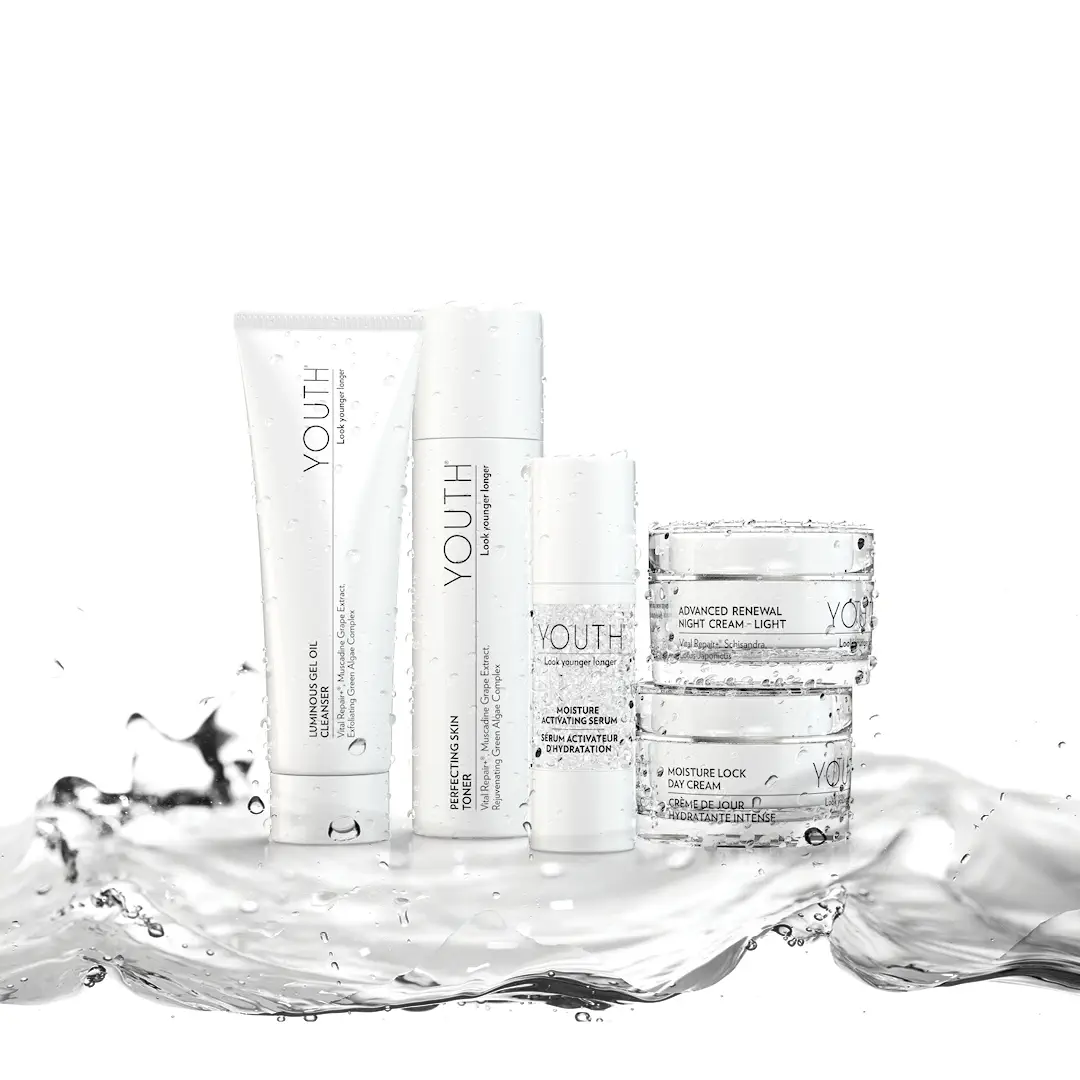 The Youth Hydration Regimen from Shaklee features an exclusive formula that feeds your skin with powerful botanicals, vitamins, and 4 forms of hyaluronic acid to help lock in your skin's moisture and smooth the appearance of fine, dry lines. That's very important because hyaluronic acid is a group of sugar molecules called polysaccharides naturally found in the body's connective tissue. Hyaluronic acid attracts and binds to water molecules and increases the water content of the skin, keeping it plump and hydrated.
Unfortunately, the body's hyaluronic acid decreases as you age, making you more susceptible to sagging and wrinkles. However, studies have shown that topical products that feature hyaluronic acid like those found in the Youth Hydration Regimen, can help rebuild those depleted stores.
Also, botanicals such as Muscadine Grape, Lotus Japonicus, and Schisandra Chinensis provide nutrients and energy to the skin plus additional anti-aging benefits.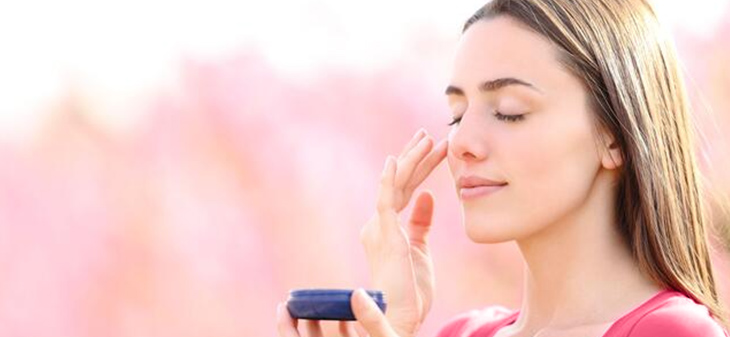 This Advanced Hydration Regimen Offers Dry Skin Prevention in 4 simple steps.
1. Luminous Gel Oil Cleanser – This 3-in-1, soap-free, pH-balanced cleanser gently polishes, purifies, and prepares your skin.
2. Perfecting Skin Toner – Frees your skin of dull cells and environmental pollutants. Its patented blend of essential vitamins, polyphenols, and botanicals exfoliate, hydrate, and nourish the skin.
3. Hydrating Serum – Formulated with 10x the concentration of hyaluronic acid blend for a plumper, softer, and smoother skin. Moisture Activating Serum is clinically proven to increase skin hydration by 212% in just one use. And hydration levels were maintained for 8 hours with one application.
4a). Moisture Lock Day Cream – quenches thirsty skin, replenishes hydration, and protects skin from moisture loss while sealing in the actives of your serum to maximize benefits. Delivers smoother, plumper, softer, and more hydrated skin.
4b) Advanced Renewal Night Cream – targeted night repair cream supports your skin's cell renewal process. A proprietary botanical blend supports collagen and elastin production to make skin appear younger-looking, smoother, and more luminous. Available in Light or Rich formulas.
There are many other reasons why we love this regimen for dry skin prevention and use it with a clear conscience…
5 Other Reasons We Love this Regimen:
1. Vegan, cruelty-free, and gluten-free
2. Ophthalmologist and Dermatologist tested
3. Clinically Proven Clean Beauty – All products are designed and developed without the questionable chemicals found in so many other products. The list of ingredients Shaklee won't use in skincare is longer than the banned list in many countries.
4. Hypoallergenic
5. Proven to increase skin hydration by 212%
Better yet, it really works and if you're not happy, you can get your money back, no questions asked.
Beyond the skin hydrating regimen, you can add an eye treatment, hydrating gel mask, and don't forget to wear a chemical-free, broad-spectrum, SPF 30 sunscreen before heading out.
If you'd like more information on how the Youth Hydrating Regimen can help with dry skin prevention, CLICK HERE
LIMITED TIME OFFER: Achieve even younger-looking, smoother skin – receive a free YOUTH Hydrating Gel Mask and a YOUTH Purifying Clay Mask with your YOUTH Advanced Hydration Regimen purchase! One free set per order.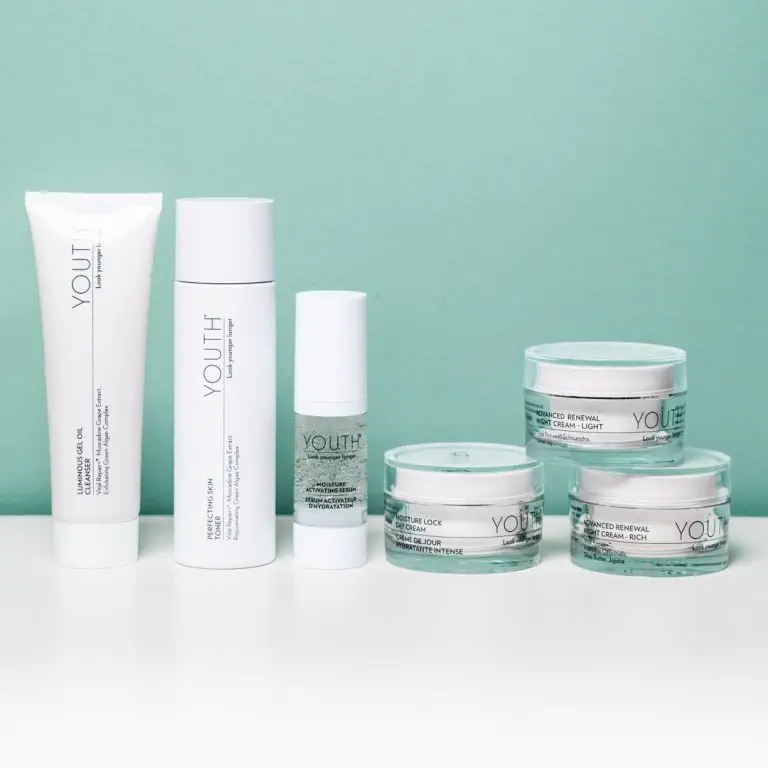 Enter your email to get this article in PDF format