Shaklee became the #1 Natural Nutrition Company in the United States because of a philosophy of offering products in harmony with nature and good health. A philosophy and principles established by founder, Dr. Forrest C. Shaklee over sixty years ago.
When Shaklee selects ingredients for their products, they hold to two important principles. These two principles set them apart as a company and are the basis for their advanced approach to product development and production
Beyond Organic
The first principle – ingredients must be as natural as possible. Secondly, those ingredients must reflect the most recent scientific and technological advances. The superior quality of Shaklee products comes from a respect for nature's wisdom and use of state-of-the-art research and production methods.
When it comes to sourcing ingredients that are as natural as possible, we've all heard the value of buying organic. But did you know there's a step beyond organic? Dr. Bruce Daggy, Chief Science Officer at Shaklee explains…
"Organic is a means of production; it is no a guarantee that the food is clean. Pesticides and herbicides do not respect field boundaries. The most heavily contaminated green tea Shaklee ever tested was grown organically –the farmers didn't know it, but their water was contaminated. So Shaklee's approach is to know our suppliers and to test, test, test. Some term this approach "beyond organic", because we are actually doing everything we can to confirm the absence of contaminants at detectible levels. We have for example, test guarana samples and found pesticides present, but the guarana used in MindWorks tested as clean".
There have been other "political developments" that have weakened the strength of the organic label. For instance,  in December 2005, the 2006 agricultural appropriations bill passed with a rider allowing 38 synthetic ingredients to be used in organic foods. Including food colorings, starches, sausage and hot dog casings, hops, fish oil, chipotle chili pepper, and gelatin. This allowed Anheuser-Busch in 2007 to have it Wild Hop Lager certified organic even though it uses hops grown with chemical fertilizers and sprayed with pesticides.
Naturally Derived Ingredients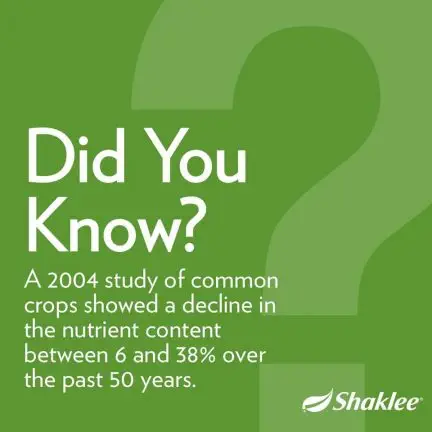 Although an ingredient may be found in nature, it may not occur in a concentration that is high enough for Shaklee's high- potency formulations. Fortunately, such ingredients can often be derived from natural sources through processes such as fermentation. Vitamin C is a good example. Rose hips and acerola are two of nature's most concentrated sources of vitamin C, but they are not concentrated enough for high-potency vitamin C–containing formulations. Fortunately, vitamin C can be derived from the carbohydrate that is present naturally in corn through a multi-step process that includes fermentation. Ingredients like these are categorized as naturally derived.
There are certain ingredients that are derived from natural sources that may be modified to perform a certain function. For example, soy lecithin can be modified to make hydroxylated soy lecithin. This modification of soy lecithin increases its solubility in water and enhances its ability to coat and protect tablets. So, modified natural ingredients like these are also categorized as naturally derived.
Scientifically Formulated Ingredients
Sometimes, a sufficiently concentrated source of an ingredient cannot be found in nature, nor can it be derived from natural sources. In these instances, advances in nutritional technology allow Shaklee to use highly bioavailable ingredients formulated from biochemical building blocks. Whenever these types of ingredients are used, they are tested thoroughly to ensure bioavailability, purity, and potency. The B vitamin, thiamin, is an example of a nutrient that is formulated from biochemical building blocks.
Another category of scientifically formulated ingredients are those that originate from a natural source but are modified so that their final form is structurally and functionally different. Like the ingredient hydroxypropyl methylcellulose. Cellulose is a natural plant fiber. The cellulose is modified so that it takes on different properties that make it functionally advantageous to a product.
Ingredients with Special Functions
Not only do Shaklee products contain a host of essential nutrients or important herbs, they often contain specific ingredients that have a functional role in improving the bioavailability or acceptability of a product. Scientifically Advanced Vita-Lea® Multivitamin and Multimineral Dietary Supplement tablets, for example, are coated with a mixture of spirulina and cellulose gum. Spirulina gives Vita-Lea its natural green color and the cellulose gum coating makes the tablet smooth and easier to swallow. The core of each Vita-Lea tablet features another ingredient, croscarmellose sodium. Also called modified cellulose gum, croscarmellose sodium's function is to absorb water rapidly and promote the breaking apart of the tablet and subsequent release of nutrients for absorption. Is another example of a product whose ingredients have specific functions. It's Sustained Release Vita-C® 500 mg vitamin C supplement sustained-release tablet technology is based entirely on natural gums and waxes from plants.
The Shaklee Difference — The Highest Standards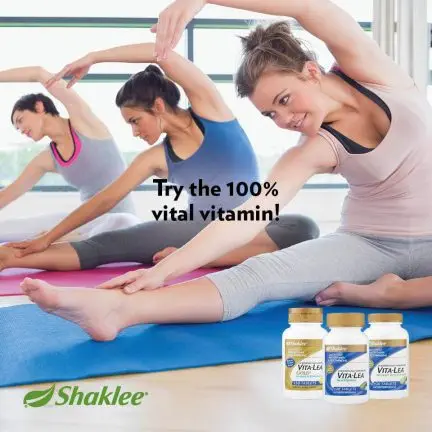 Shaklee's beyond organic approach to making quality supplements reflects the Shaklee philosophy and principles at work. Each ingredient, as natural as can be, and illustrates the leading advances in science and technology. That's the approach to making products Dr. Shaklee pioneered: exacting the highest ingredient standard possible.
The ingredients, though, are only one part of the Shaklee Difference. Shaklee's unique blend of ingredients coupled with the cumulative power of the ongoing science behind our products makes each Shaklee product unique. The Shaklee Difference reflected in our research, in our product development, in the care we take to adhere to strict clinical testing, and in our meeting the highest manufacturing standards in the industry. That's the combination that sets Shaklee products apart from all others. That's the Shaklee Difference — demanding and providing the best and the purest — by setting the highest of standards.
The Shaklee Guarantee
Shaklee's approach of going beyond organic by using the purest and most potent ingredients and the foremost scientific research allows them to offer an unconditional money back guarantee. If you are unsatisfied for any reason just return the unused portion and get your money back.
In addition to an unconditional money-back guarantee, Shaklee offers:
100% guarantee… ingredients listed on the label are in the product.
100% guarantee… quality-controlled product formulations that ensure product safety, purity, reliability, and product performance
100% guarantee.. use only the finest quality ingredients available
Experience the Shaklee Difference for yourself. You deserve it!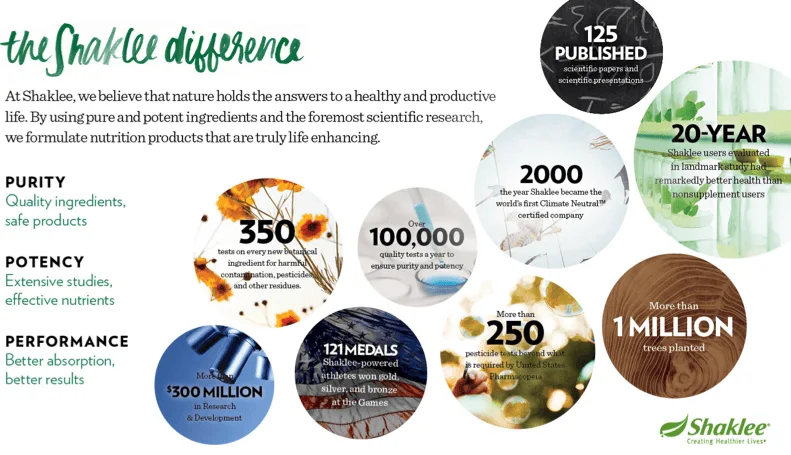 Enter your email to get this article in PDF format