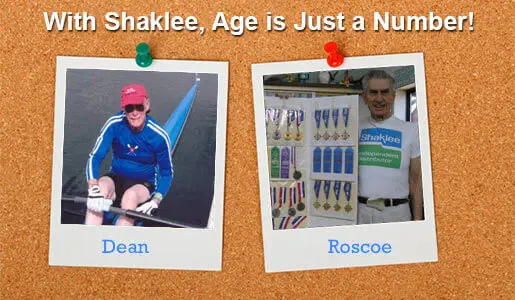 When you take care of your health, age is just a number. Meet Dean and Roscoe two men who started taking Shaklee supplements in their 40's and are now redefining what a healthy life in one's 80's can look like!
Dean: Joining Shaklee as a member in 1973, Dean wanted to "test" Shaklee products to see if they really were "different" and could help him run better.
So in his late forties, he started running again after a hiatus from his college career in track & field. It really worked!!  He found the Shaklee Protein and nutrition he took enabled him not just to run, but to win!!!!  He ran the 800 meters setting world records in Sweden and Germany and won many gold medals in national meets.
At the age of 75 when his knees complained about too much pounding a friend introduced him to Indoor rowing. Since then, Dean has won gold medals and set records in the United States as well as Amsterdam, Birmingham England and Dresden, Germany. He added outdoor rowing in 2009 and since has won the gold both in the United States, Croatia, Lithuanian, Austria, and Italy.
Dean is 89 years old and on no medication. Just last March in Boston, he won the gold medal in the 85-89-year-old category at the World indoor rowing championship.  Dean says that it is the Shaklee "difference" in the products he takes that makes it possible to make the extra effort to win the gold.
---
Roscoe: My Shaklee career began in 1977 at age 47, using Vita Lea®, Instant Protein® and Vita C®.  As we came to believe totally in the value and effectiveness of the products, we began using more and more – until  now we use Life Plan™ plus several others.
Eighteen years later in 1995, I heard about the Senior Olympics and thought that my swimming days at the University of Colorado might be of use — and Fun — once again.  So began my swimming competition in all the freestyle events: 50, 100, 200 and 500 yards.
In city (Albuquerque) and state (NM) competition, I swam 60 races, won all 60 and set 15 new state records in 3 different age groups. In the U.S. Nationals at Tucson, AZ, in 1997 and Baton Rouge, LA in 2001, I took home 2 Gold and 3 Silver medals.
Our Shaklee Coordinatorship also deserves credit for it allowed me the freedom and the time to work out, and the income to travel to meets across the state and nation.  Clearly, Shaklee played a big part in my swimming success and in letting me feel younger much longer.
As I turn 87 in mid-September 2017, I find myself in excellent health, and alive in every sense of the word.  I am enorm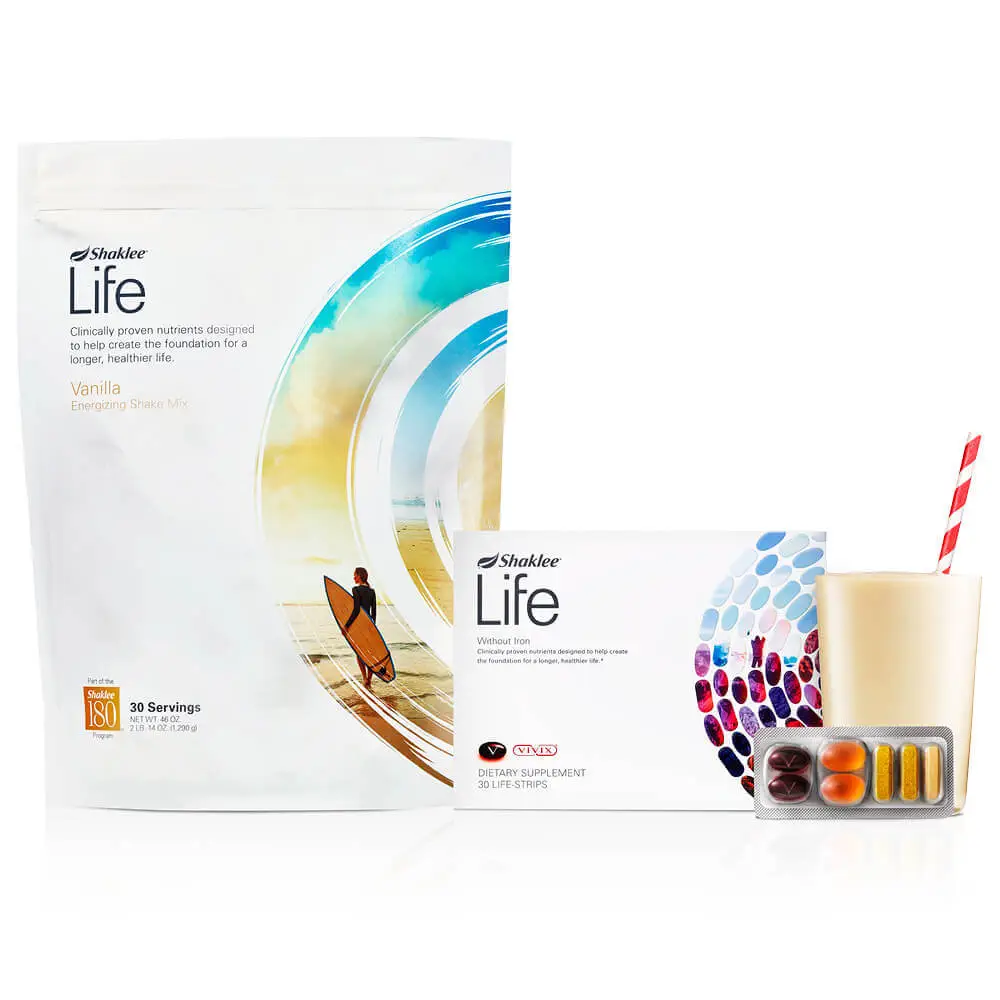 ously thankful for the past 40 years of Shaklee supplementation.
Shaklee Life Plan™
Age is just a number with the Shaklee Life Plan. The best, most comprehensive nutritional system in the world.
Clinically proven nutrients to help provide the foundation for a longer, healthier life*
Feel amazing in 30 days
Feel younger, longer—for the rest of your life
35 Patents/Pending
Interested in ordering the Shaklee Life Plan? CLICK HERE
Enter your email to get this article in PDF format