There are a lot of misconceptions about network marketing. So here's some real talk about the advantages and disadvantages of owning a network marketing business.
Advantages of Network Marketing
Let's first focus on the five major advantages of Network Marketing.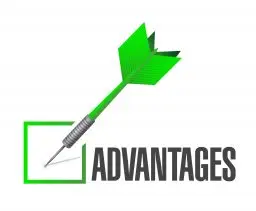 Advantages: the first advantage available to anyone is that it's a low-cost way to get valuable experience as an entrepreneur. School doesn't teach you how to be an entrepreneur; they are more likely to teach you how to be an employee. Few people ever gain financial freedom trading time for dollars. The business training available to you in network marketing is invaluable and benefits you in so many life areas — from dealing with people to start future businesses. You're going to build a network of prospects, customers, and business associates that can have value in other ways down the road.
The second advantage to everyone is the tax breaks of having a network marketing business. It can be worth an average of $4500 a year and more working with an accountant. Some people, being money smart, start a network marketing business for the tax breaks alone.
Third advantage: Self-Development. To get better in this business, you'll get better as a person. Success in network marketing will improve your communication and organizational skills. Plus, spending more time with people who are positive and driven to make their lives better rubs off on you. There's an old saying that you become who you spend the most time with.
The fourth advantage — create an additional income stream beyond the income earned from a job. An extra $500 or $1000 a month can make the difference between a new Mom being able to stay home with her baby and having to go back to work. A family's ability to invest and make money work for them. The ability to go on a vacation. Save for a child's education.
Ignore the people saying no one makes money or that you need to get in on the ground floor to succeed in network marketing. We've made over two million dollars with our company (Shaklee), and the company was 35 years old when we joined!
Network Marketing is a $160+ Billion industry. Bigger than the NFL, music industry, and video gaming industry COMBINED. They paid over $80 Billion to distributors last year. So many people, from all walks of life, make money in network marketing.
The network marketing industry has created more millionaires than any other industry. Cars, trips, and six-figure incomes are also available to those who develop the skills, are driven by goals and rewards, and treat it more serious than a part-time gig.
The fifth Advantage — you most likely have the inherent skill to succeed. At its core, network marketing is about recommending products or the business to other people. Chances are you've been making recommendations your whole life. You just haven't gotten paid for it! Beyond recommending, it's a matter of learning a few skills to recruit a small group of people to do what you're doing. Together, you move even more products, duplicate your efforts, and leverage your time to earn even more money.
And yes, there are some disadvantages in network marketing… here are the top five.
Disadvantages of Network Marketing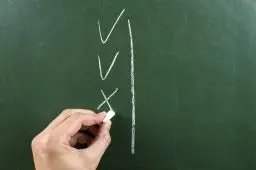 1. You have to deal with some rejection. People are going to tell you no. People will not do what they say they are going to do, not return phone calls, etc. Nobody likes rejection, and if you're going to take people saying no to you personally, you're going to have a tough time of it.
2. Discouragement. There are going to be people who tell you it won't work. Share a discouraging article with you, etc. When you start something new, you're embarking on a journey of change — to improve your life. Unfortunately, some people close to you, threatened by change, may try to discourage you. It might worry them you that won't have time for them. So you may need to protect your dreams from discouragers.
3. Not a get-rich-quick scheme. Contrary to popular belief, this isn't a get rich quick deal. Everything often takes longer than you think it should. Patience and continuous action towards your dream is your friend. You should plan for 6 months for part-time income ($1000/mo. and under) and 3–5 years to develop a long-term passive income that can pay you for the rest of your life. The sad reality in network marketing is that most people quit within 90 days when the get-rich-quick dream didn't materialize.
4. Doesn't Pay Like a Job. At a job, you work for a week or two and get paid for the time you put in. It's work — then pay. Starting a network marketing business requires a lot more work to cultivate customers and build your team. In the beginning, you work for less pay than the time you put in. When we started in Shaklee, we worked hard for the first month and made a little over $8! The reality is the rhythm of network marketing, in the beginning, is more like work-work-work — little pay. That's not just unique to network marketing. Most businesses go through a lot of time and effort before they become profitable. Many business plans don't show profit for the first several years!
However, if you are consistent with your effort, and continue to work on your network marketing business, it will develop from a work-work-work — little pay engine, into a pay-pay-pay — little work engine. Today, and for the past 20 years, we make a six-figure income and work very part-time hours. Some years, we hardly worked at all.
5. Charlatans. Companies calling themselves MLM that are illegal pyramid schemes. Or fly-by-night operations. Or run by unscrupulous individuals — we find charlatans in any industry. To avoid them, you want to get involved with a company in good standing as a member of the Direct Sellers Association.
You also want to be wise with the team you sponsor into. Many people don't know what they are doing in this business because of little or poor training. Others have a sponsor and forget them mentality.
Get with someone who will not just mentor you, but who will do the calls with you and work side-by-side (even if they're across the country) with you until you're making a thousand a month and are confident in your abilities to mentor others.
There you have it — some honest, straight talk about the real advantages and disadvantages of network marketing today.
---
Our Shaklee Opportunity:
Shaklee has paid out over $9 billion to distributors over the years and has created well over 1,000 million dollar earners. Shaklee has created alternative ways for you to get paid much more at the beginning of your venture. And even get paid daily. In Shaklee today, it's never been easier and quicker to earn an extra $500 or $1000 a month in your first 90 days. For more information on starting a network marketing business with Shaklee and joining our team CLICK HERE.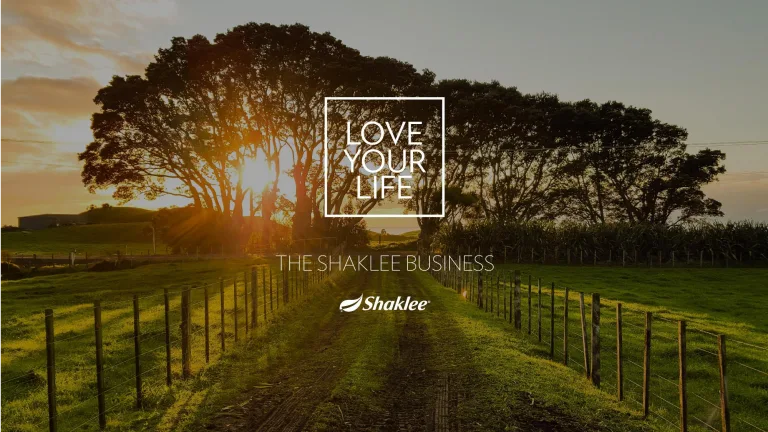 Enter your email to get this article in PDF format
Enter your email to get this article in PDF format